Today I got my C64 cases from the Kickstarter project.
I thought I'd got a nice well packed package all the way from USA,
that wasn't the case, a handful of chips was all that "protected" the 2 cases.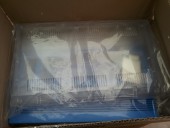 Unboxing, I just removed the tape opening up to this well protected sight.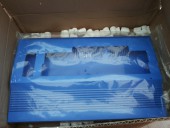 Removing the clear case.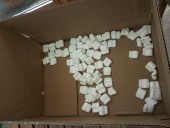 Plenty of protection, nothing is saved. Packed in America means something again.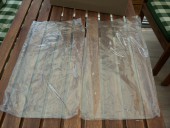 Inspecting the plasticbags shows signs of a human knife or similar + the 2 objects really have gone at it with eachother in those close quaters.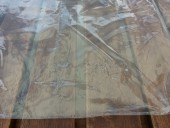 Close up of that knife. And no the knife cut isn't mine as I don't cut like that.
First inspection, it doesn't look good, has this been on the blue it wouldn't have been a problem, but as this can be seen through, I'm not satisfied.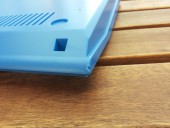 Someone being close up with a solder iron? Strangely enough this mark isn't on the transparent case, thus Dallas excuses that it's an old mold.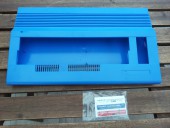 The blue is really light blue, and there is a visible but slight nuance difference between the top and bottom.
And the transparent.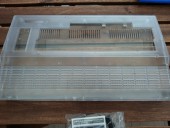 You can see the inner text, etc through this.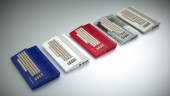 Check out those colours, specially the navy blue one.
Dallas Moore's reply for these damages is that the molds are old – and they did their best.
While the damages are small, It is far from a pleasent experience receiving something in bad condition. And wrong colours for that matter.
Now I'm just waiting for the keys ordered on Indigogo.