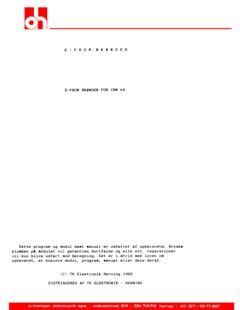 Thanks to TaunusAnden (aka René Pedersen) the manual for a danish produced eprom programmer for the Commodore 64 is now added.
This post is updated with added images of the eprom burner.
René added more info regarding the programmer.
O.H. – Otto Hansen still owns the company, and it still exists on the same address today. The company has changed its name to Cypax.