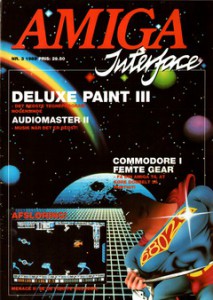 Amiga Interface Issue 3 is added. 60 Colourful pages all in Danish 🙂
The magazine has gone through OCR, so it's searchable.
While Adobe does OCR it also compress the images, Making this magazine much smaller ca 60megs compared to the original non OCR'ed which is at 289megs.
I'd like a comment on the quality if it's still good or not.