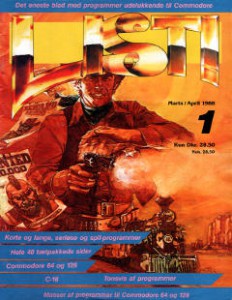 RetroPlay, who are known for making new WHDLoad releases, got this magazine in an auction. At the time of writing it isn't known if this is the only Issue ever released.
A great Thanks to RetroPlay for aquiring this magazine.
On an other note. Kiwi, over at http://oldgamemags.com, is putting a last hand on tweaking his site using my PHP script. I think we are both equally satisfied with the result.
At a later time, I might implement the code on this site here as well. He had some very good ideas which I really like.